Good quality furniture is worth repairing and keeping around! As they say, "they don't make it like they used to".
I have experience repairing broken parts, patching missing or peeling veneer, and fabricating missing pieces.
I can't, of course, say we can fix any problem, but asking is free, estimates are free, and I will be honest and tell you up front if I feel comfortable and confident about a proposed repair. Click
here
to contact us about discussing a repair job.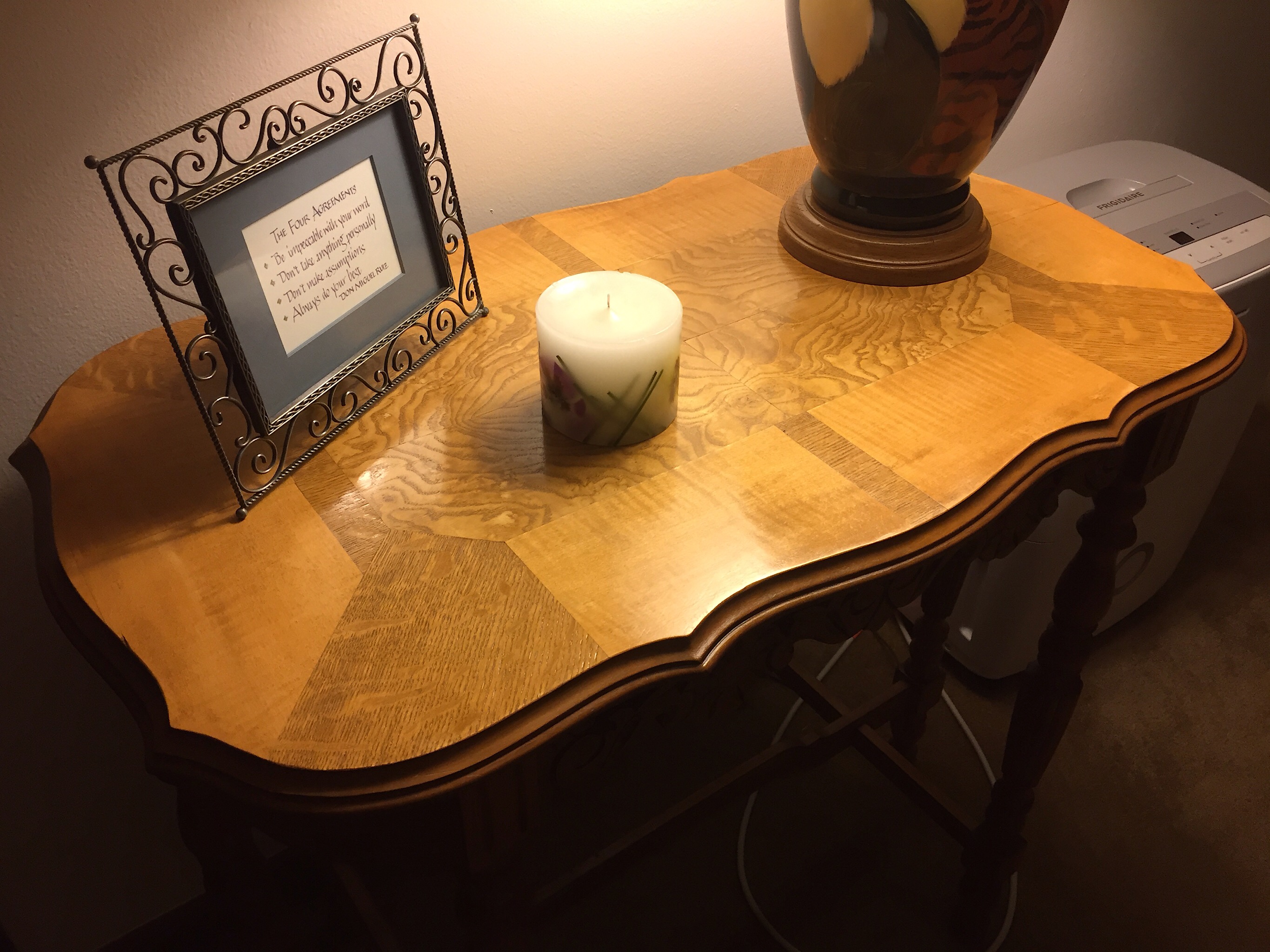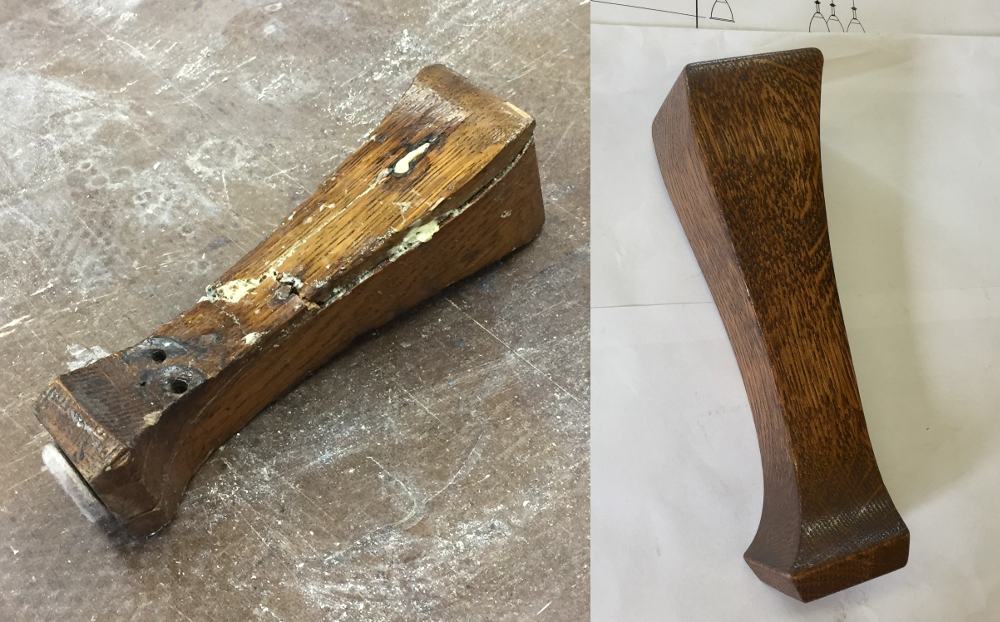 The veneered table above was in real rough shape when it was brought in, with much of the veneer missing or in the process of coming off. I was able to recreated the original pattern.

In the case of the foot of the antique sideboard, you can see its original condition. It had been repaired many times and was falling apart. On the right is a new foot i fashioned to match the original.
The beautiful table to the right suffered from a leg which had been snapped clean in half. A previous owner had tried to glue it back together but now that repair was failing. I was able to create a brand new leg from hard maple, matching the shape, fluting, and finish.